We help you achieve the fastest success with the shortest time to deliver a different experience to your customers
We offer end-to-end solutions from assessing, designing, building, managing and nurturing an optimum XM strategy/program for your organization.
Maturity assessments of organization (Customer, Employee) 180°, 360°
Develop listening to Customer program (Voice of Customer), listening to Employee (Voice of Employee)
Develop Experience Management (XM) program/system
Other advisory services: Design Thinking Coaching, Training & Developing Customer-centric Culture…

DXCON implements and builds XM management system that suite your organization, regardless your scale and characteristics.
Experience Management platform implementation
Deploy & manage customer/employee/market listening campaign
Data integrations – standard or custom
Support and training to operate the Experience Management platform

We coach and train your team how to plan, manage and utilize the advantages of XM solutions/programs. We are your companion all the way to success and after.
Optimize new and enhanced Customer Experience Management (CX) programs
Survey design and validation
Building new CX metrics, KPIs, and CX & XM Program Goals
Qualitative research, conducting in-depth interviews to discover INSIGHT, serving to build Customer Portraits, understanding customer needs, motivations,…
Training and companion to apply design thinking (Design-Thinking) to create breakthrough ideas for new products, new experiences, develop customer-centric organizational culture
Improve and expand Experience Management scale through Employee Experience (EX), Brand (BX), Product (PX) solutions

We have a very knowledgeable and professional team to ensure the best additional services to your needs.
Gamification service
Segmentation based on big data (Big Data)
Build predictive models
Building and providing panels for market survey & branding based on 03 telecommunications networks (Mobifone, Vinaphone, Viettel)
Relationship survey
Post-purchase survey
Post-support survey
Digital/website feedback (intercepts)
Other interaction-based survey(s)
User Experience research (UX testing, usability)
Website/Mobile Experience Optimization
In-product Feedback
CX Feedback from Employees
Online reputation management (social listening)
Customer lifetime value studies
CX competitive benchmarking
Ad hoc market research
Employee Engagement annual survey
Employee Pulse surveys
Candidate Experience survey
Exit interviews
Onboarding/New Hire survey
Training Feedback survey
Other employee lifecycle survey(s)
Online reputation management (social listening)
Benefits Optimization
Feedback on tools and technology
Ad hoc employee research
In-product Feedback
Feature prioritization study
Pricing study
Product concept testing
User Experience research (UX testing, usability)
Launch Feedback
Online reputation management (social listening)
Market Trends study
Brand Awareness testing
Brand Perception survey
Brand Loyalty tracking
Attitude and Usage Studies
Creative / Ad testing
Market segmentation (demographic, psychographic, etc.)
Competitor Analysis
Online reputation management (social listening)
To establish a sustainable foundation for long-term Experience Management success, organizations must mature and diffuse their XM capabilities in tandem. The path for XM Expansion is made up of four phases
Phase 1. Isolated Experiences: Maturity Assessment + CX basic + EX basic
CX surveys (NPS relationship, post-transaction, etc)
EX surveys (Employee Engagement, pulse survey, etc)
Maturity Assessment.
Coaching CX culture introduction
Strategic Research (CX or EX QUANTITATIVE & QUALITATIVE RESEARCH & ANALYTICS)
XM platform implementation.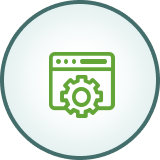 Phase 2. Expanded Experiences: Full CX + XM system implementation + EX Lifecycle
CX-market and social research (social-connect)/ XM FOR CUSTOMER FRONTLINES (Digital, Care, Locations)
XM platform implementation (TextiQ và PredictiQ implementation)
Maturity Assessment at larger scale.
CX culture coaching, Design Thinking Coaching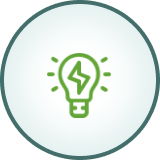 Phase 3. Adjacent Experiences: (Full EX) + BX + PX + Cross XM Implementaion
Full EX à XM for People Teams (People Engage, People Lifecycle, People Analytics)
CrossXM (EX+CX, BX+CX…), Strategic Brand Advisory (BX, Strategic Brand solutions…)
Design thinking coaching + DesignXM + Strategic UX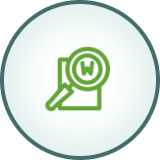 Phase 4: Extended Experiences: (EX + EX + BX + PX) + Full CrossXM Implementaion
Advise and Implement service to extend XM to your organization Branches & Agencies