X-INNOVATE
Innovation, creation to discover opportunities & initiatives that enhance the experience.
Implementation Methodology
How will we OPEN our minds to collect data, help understand WHY about:
The Behavior, Expectations, Emotions of CUSTOMERS
Values, Intrinsic Competence of System, Process
Research to understand Customers (Current Experience Portraits & Journeys)
Internal research to understand Competencies, Internal Processes
Benchmark products and services with competitors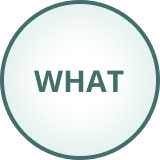 WHAT do we prioritize to improve the Experience?
Identify the "How might we" statement to guide solution design
Insights & Opportunities Workshop to identify opportunities to improve the experience
Workshop on Inspiring Creativity to find breakthrough ideas and initiatives
HOW do we Implement to win differently?
Offer solutions, ideal journeys – those that will help address customer & employee pain, and unmet desires
Workshop on "Redesigning the Customer Journey of the Future"
Create Prototypes
Hero Concept Testing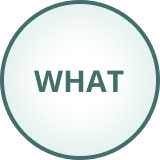 What VALUE SOLUTIONS do we bring to our customers?
There is a roadmap for implementing solutions/initiatives with the continuous participation of customers at the testing stages – customer testing
Accompany in implementing 1-2 initiatives
Develop a roadmap for the overall implementation of initiatives
Do Workshop and create Report on progress of implementation and remove difficulties
Step 1: Dicovering
0,5 month
How will we OPEN our minds to collect data, help understand WHY about:

The Behavior, Expectations, Emotions of CUSTOMERS

Values, Intrinsic Competence of System, Process

Research to understand Customers (Current Experience Portraits & Journeys)
Internal research to understand Competencies, Internal Processes
Benchmark products and services with competitors
Step 2: Defining
0,5 month
HOW do we Implement to win differently?

Offer solutions, ideal journeys – those that will help address customer & employee pain, and unmet desires

Workshop on "Redesigning the Customer Journey of the Future"
Create Prototypes
Hero Concept Testing
Step 3 :Developing
1 month
HOW do we Implement to win differently?

Offer solutions, ideal journeys – those that will help address customer & employee pain, and unmet desires

Workshop on "Redesigning the Customer Journey of the Future"
Create Prototypes
Hero Concept Testing
Step 4 : Delivering
2.5 month
What VALUE SOLUTIONS do we bring to our customers?

There is a roadmap for implementing solutions/initiatives with the continuous participation of customers at the testing stages – customer testing

Accompany in implementing 1-2 initiatives
Develop a roadmap for the overall implementation of initiatives
Do Workshop and create Report on progress of implementation and remove difficulties